Carrier Services OC-3 / OC-12 / OC-48
OC Speeds and Facts
OC – (Optical Carrier) The transmission speeds defined in the SONET specification.
OC defines transmission by optical devices, and STS is the electrical equivalent.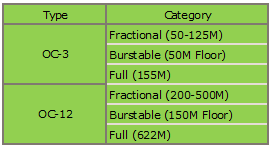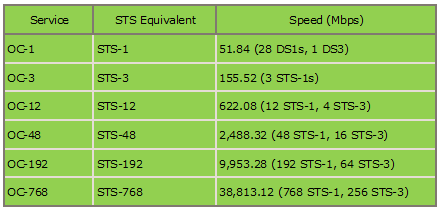 If you are interested in receiving a quote for OC Speeds, please submit information on the Quote Request Form on the right side of this page for OC-3 Speeds or OC-12 Bandwidth Speed, and one of our sales representatives will provide you with pricing.